FT Hardware Sdn Bhd
87, Jalan Bakawali 48,
Taman Johor Jaya,
81100 Johor Bahru,
Johor, Malaysia.

+607-3544588

+607-3544588

X'traseal Auto Glass Sealant PU -551 300ml
X'traseal Sealant --- Automotive Sealants / Industrial Products ---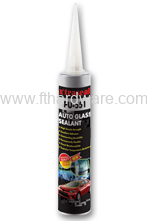 Description :
PU-551 Auto Glass Sealant is a one part, high viscosity moisture cure polyurethane based sealant. It changes from pastry form to elastomeric form when expose to moisture. It offers excellent adhesion on glass and metal. Most suitable for bonding windshield in the automotive industry.